Board for A4 x 8 - 160 x 90 cm cards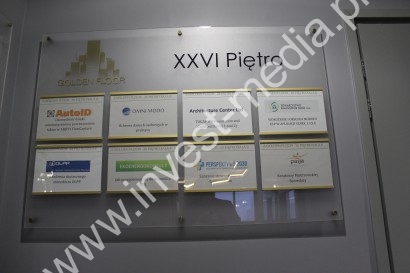 ALUPLATE information board .
Dimension c.a. 160 x 90 cm
5 mm plexiglass foundation with 3D graphics or foil.
Everything is frosted with frosted glass foil.
Labels for removable sheets A4 GOLD or SILVER x 8 pcs.
Possibility to adjust individual dimensions and number of plates according to demand.
Przykładowe realizacje