Boards suspended from the ceiling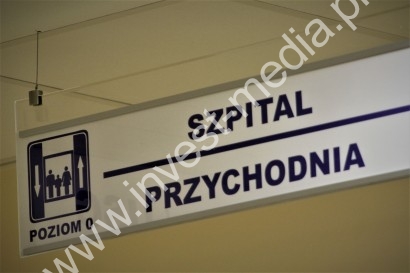 A board for exchanging content suspended from the ceiling.
The suspended board for exchangeable content has the dimensions: 1000 x 200 mm
The advantage of this system is that the content can be changed at any time.
The card can be printed at any printing point / xsero etc. for a small amount.
A hanging panel board is a quickly perceptible form of providing information to our client from a distance.
The panel is made of acrylic glass with silver anadized system profiles.
The hanging board is transparent on both sides, so our information can be two-sided.
We mount the hanging sign to the ceiling using the attached steel cables and stainless steel mounting brackets.
Hanging boards are widely used in hospitals, clinics and various types of warehouses, production halls, etc.
We perform various types of markings in hospitals and health clinics.
Patient signs, bed signs, patient cards etc.
On this system we can execute:
information plates:
https://invest-media.pl/en/system-aluplate2
information boards:
https://invest-media.pl/en/o/tablica-informacyjna-modulowa a>
Full offer of distribution information boards:
https://invest-media.pl/en/tablice-informacyjne
Przykładowe realizacje