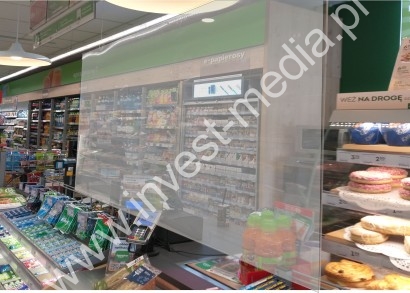 Plexiglass cover against viral infections. Droplet type viruses, cold, flu and coronovirus. The plexiglass cover effectively protects against coughing and has a much larger cover than the mask. The COVID-19 coronovirus is an acute infectious disease of the respiratory system and our shield provides physical protection against viruses.
The anti-virus glass is 3 mm thick and has a size of 1000 x 1500 mm.
Fastening with steel system hooks and steel cables to the ceiling.
Easy and quick assembly
Przykładowe realizacje