Information board for A3 sheets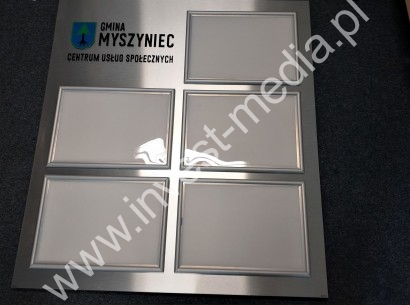 Information board for exchangeable sheets A3 x 5 pcs.
Board dimension: 1100 x 1000 mm.
Brushed / brushed aluminum background.
Graphics, logo - spatial made of plexiglass.
Aluminum anodized frames, with transparent plastic lenses.
After printing, it is best to laminate the sheet to increase protection against moisture.
Mounting on steel system holders (mounting not visible from the front!)
Other dimensions, number of frames - send us a request - we will quote quickly.
Information and distribution boards - large selection:
https://invest-media.pl/en/tablice-informacyjne
Przykładowe realizacje