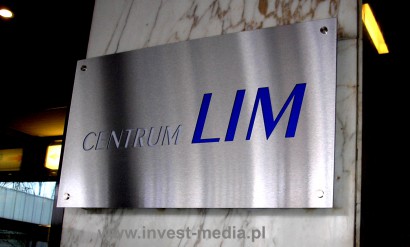 Milled aluminum panels + plexiglass + LED
Construction of the coffer:
Face - aluminum (color: brushed silver, silver-gray, glossy black, matt black)
with milled graphics glued on the bottom with white plexiglass in a given color or
* sticking spatial letters from 10 mm plexiglass.
Side "10 cm" - System aluminum profile in silver anodized or black.
Back - PVC
LED interior lighting (white)
Price per m2 - EUR 340
* + 40% to the value of the product.
smaller coffers also counted as 1 m2.
coffers prepared for self-assembly
Installation in Warsaw - 35% of the value of the products
Access: EUR 0.5 / 1 KM - counted W-wa / client / W-wa.
All prices + 22% VAT.
For advertising agencies, very high discounts on products (up to minus 25%) after sending company documents confirming the agency's activity by e-mail.
Przykładowe realizacje