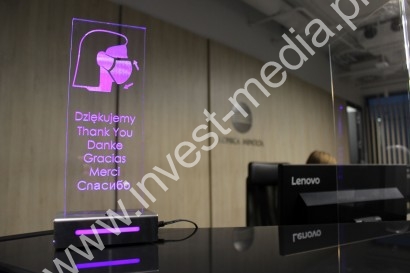 A label stating that the mask should be put on correctly.
Plexi engraved and backlit with leds in various colors.
Using the remote control we can change the colors and set the lighting effects.
The box is made of decorative brushed steel with RGB LEDs inside.
Dimension of the plate itself c.a. 300 x 100 mm
Delicate light, pulsating light allows you to quickly focus our visitor's attention.
Przykładowe realizacje